Year in Review: 2020
Posted at October 23, 2021
2020 was a thing that happened, eh?
Previously:
Personal Deets
I had plans. Vague plans, honestly. I wanted to visit family in Arizona. I broached the idea of visiting P— and J— in Australia. I was going to read more books, go to more events, do more things.
One of those things was host Nodeschool YVR again. I got permission from $WORK to host a meetup in the office on a Saturday in mid-March. Then the NBA and the NHL shut down due to the virus. On Thursday (?) HR rescinded permission to host the event due to health concerns. On Friday they announced that people were allowed to work from home starting the next week. And on Sunday they sent out a company-wide email announcing there was a confirmed COVID-19 case in the building, and working from home was mandatory going forward. I haven't been back since.
I've said this a million times now, but I'm in just about the perfect place to weather this whole thing. Everything I could need is in walking distance. Stanley Park is a few blocks away, if I need to get away from everything. I can work from home. I've been suffering through the easy-mode version of the pandemic.
At the same time, ugh.
Travel
Comox (twice)
My parents live in Comox. I visited twice — once over the summer, when my sister took her family to see them, and again in November, because I knew that it was very unlikely that I'd be able to see them for Christmas. I made the right call.
The beach
It was a glorious summer, until the smoke came.
UBC
It was a nice day. I biked out to the Stormcrow Alehouse to buy a facemask, and I just kept going, out to UBC, and then back along the ocean. It came out to something like 35 KM.
Langley
Just before Christmas, I met A— and R— briefly so I could give him something for a Christmas gift exchange, and get A—'s old tablet she wasn't using
That's it. Aside from my cycling jaunts in the summer, I barely left my neighbourhood.
Events
Wolf Parade @ The Commodore Ballroom
The last concert I went to, in the Before Times. Awesome show.
Dara Ó Briain: Voice of Reason @ The Vogue Theatre
Indefinitely postponed. :(
The Critical Hit Show @ The Rio Theatre and Twitch
There were a few shows at the Rio before they had to go online. But hey, that means you, person reading this, can see their archived streams on youtube.
Zoom hangouts
I have a weekly Zoom hangout with friends. It's been over a year, but we're still going.
Gaming night
We moved online, using Tabletop Simulator.
East Van Panto: Panto Come Home!
They did it online. It was actually really good.
An Unexpected Wedding
Gavin ran the one-shot on Roll20. It was good!
Cindy Sherman exhibition
I checked it out at the Vancouver Art Gallery when the virus was in the news but things were still open.
Media
Cats
The last film I saw in the theatre. It's not a good movie, but it stuck with me for a long time afterwards. Check out Folding Ideas' reaction video, Sideway's video on the music, and even Lindsay Ellis' analysis video.
Hades
Videogame. Pure class.
Nvidia Shield
This isn't a piece of media, per se, but I got it just before the pandemic and greatly appreciated having it.
Streams
I got a lot of pleasure out of Eric Fell's projects this year. And hey, he's been archiving his streams to YouTube — Critical Hit Show, Laserchat and more.
There's also WTQuest. I don't see their stuff anymore because it overlaps with my gaming night, but they're a local group doing entertaining actual plays.
And sometimes I lurk on Ellen MacNavin's channel. It's most chill.
Books
Last year I made an effort to read more, but that went out the window once the pandemic hit. I picked it up again in the fall, then (spoilers for 2021) gave up completely over the winter.
Miscellaneous
Pirates!
It continues.
Summation
It was a thing! A year, I mean. ANOTHER YEAR.
Pictures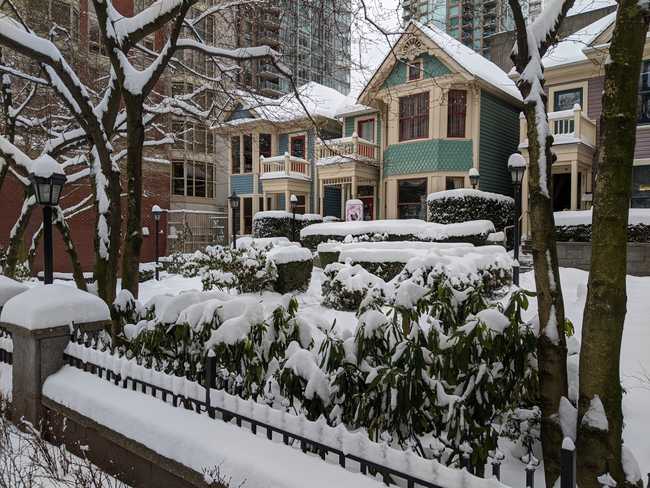 Winter in Yaletown.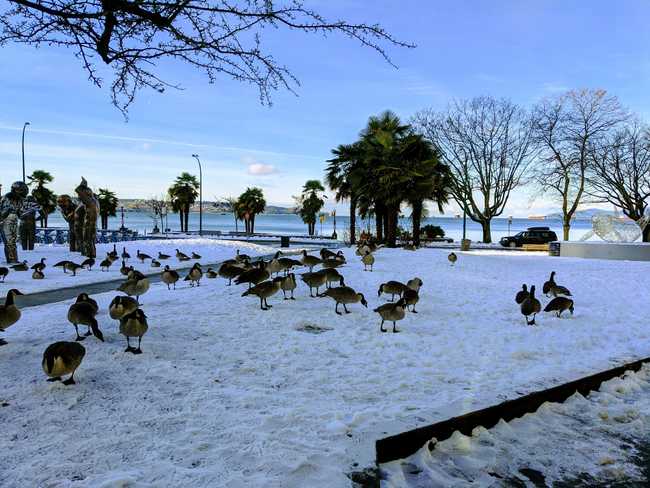 Geese chillaxing a bit, looking at the statues, enjoying some fine winter weather.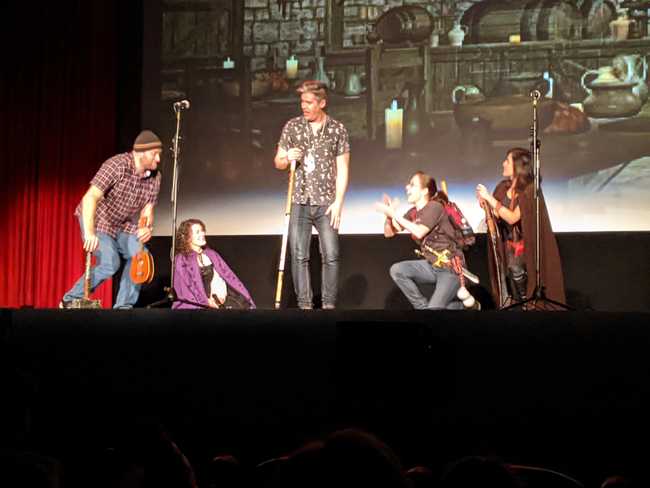 Spitz Luben enlightens the party at the Critical Hit Show.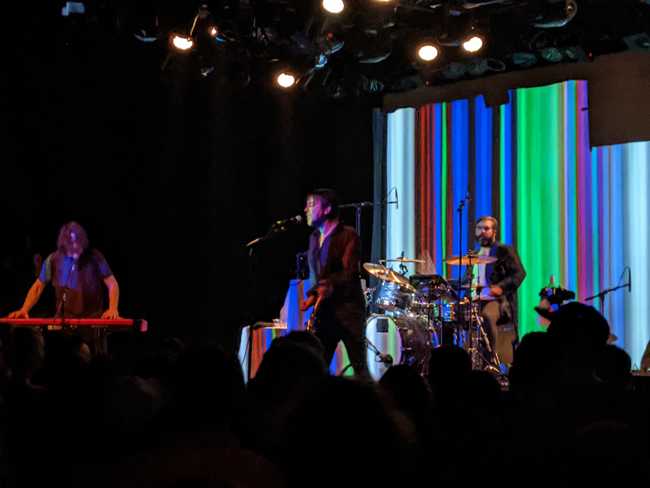 Wolf Parade at the Commodore.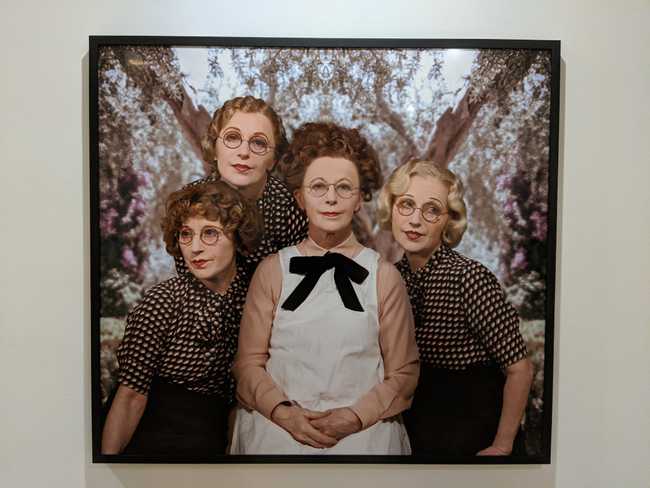 Cindy Sherman portrait. Definitely not creepy.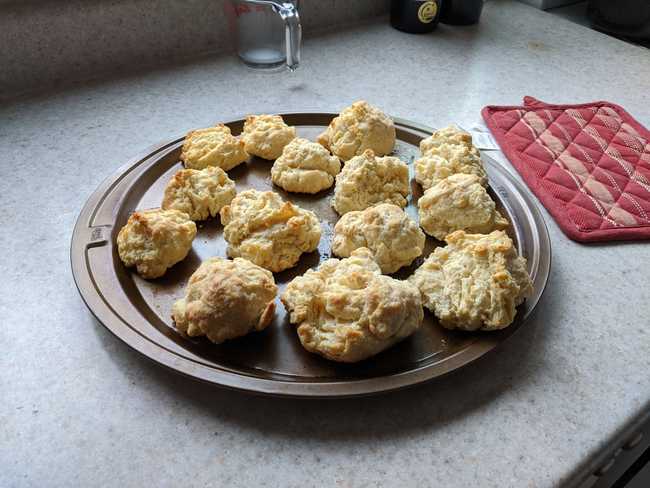 Like many people during the early pandemic, I tried my hand at baking. It was good, but I couldn't eat them fast enough.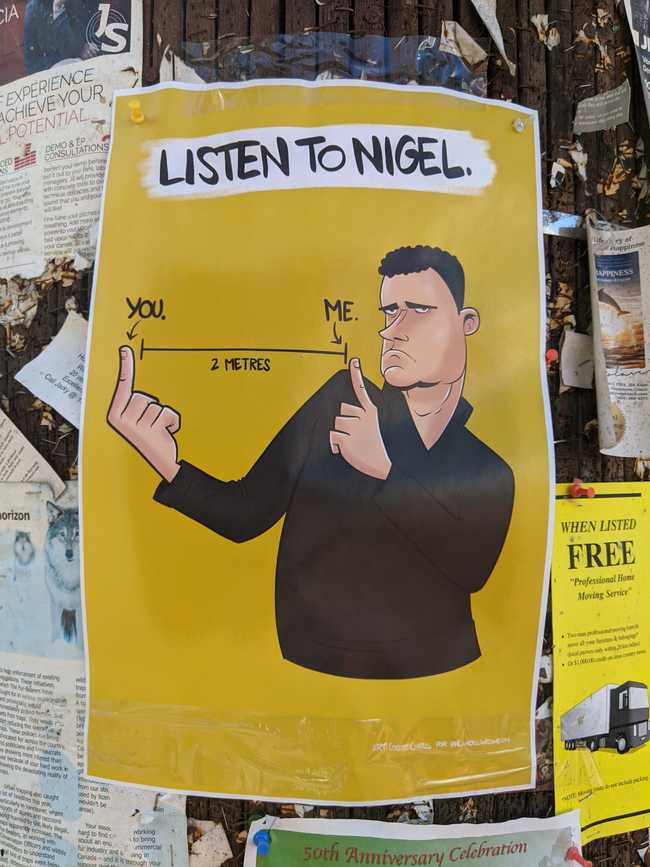 I salute you, Nigel Howard. (But I don't think your arms are that long.)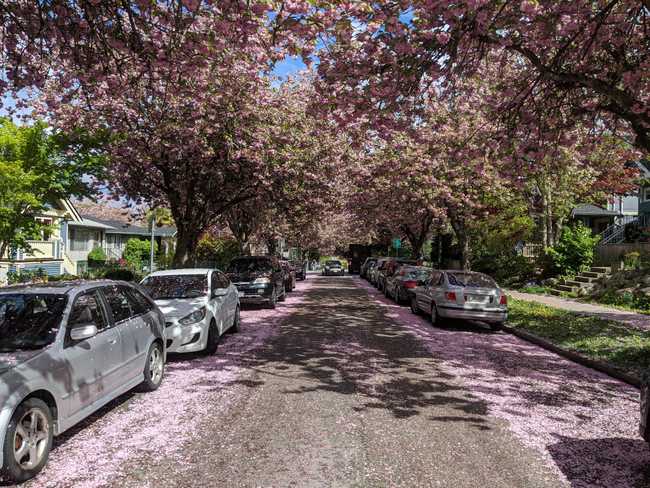 Ah, Vancouver in the spring. <3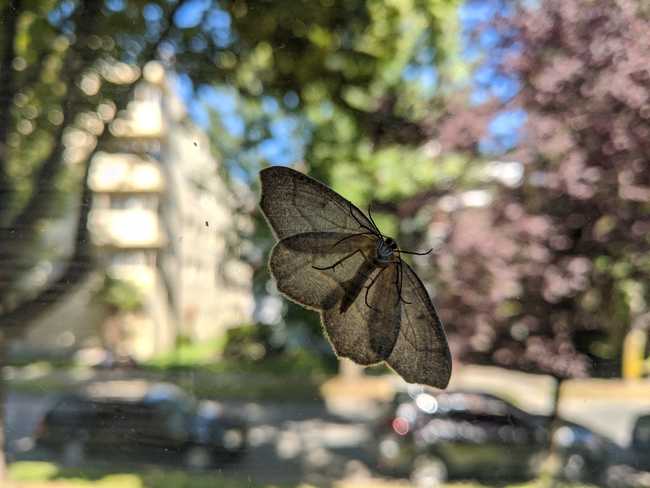 This was the beginning of mothpocalypse.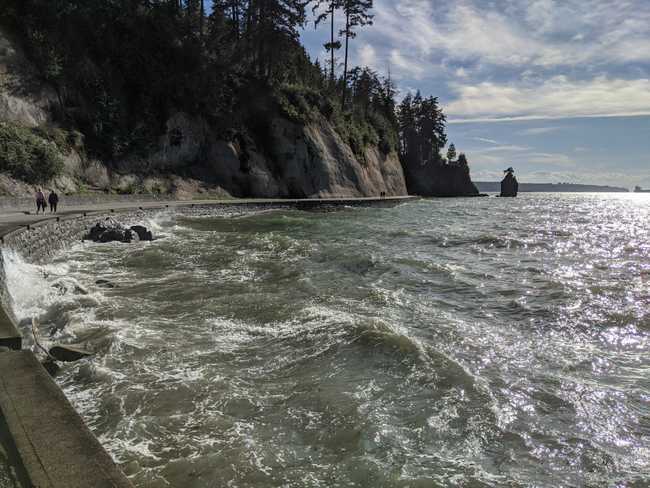 I spent a lot of time in Stanley Park this year.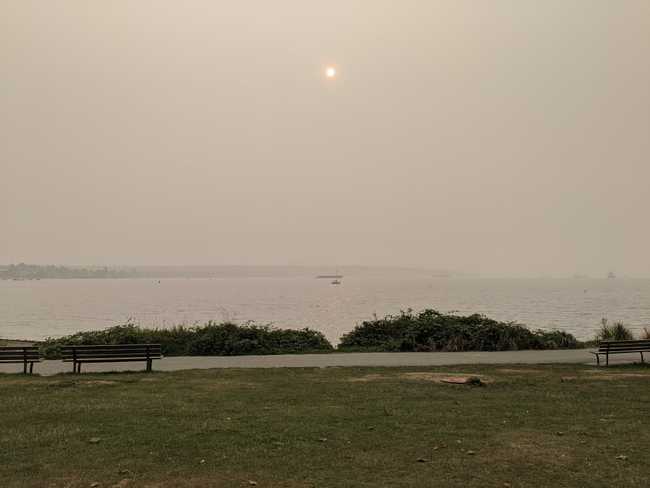 I took this in the smoke. The sun's faint, Point Grey is fuzzy. Ugh.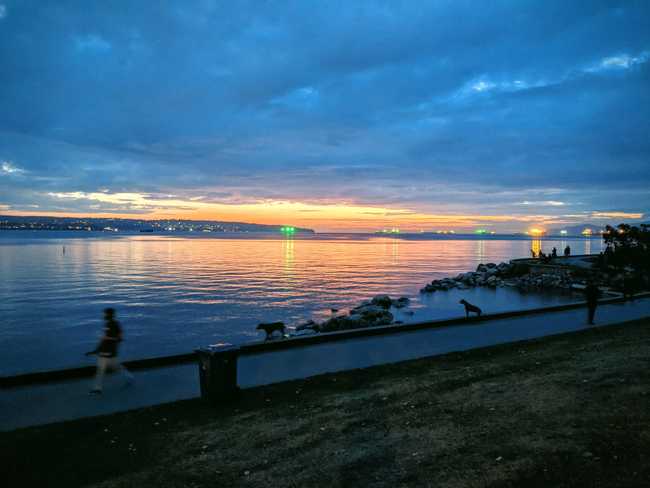 Sunset on English Bay, a few days later after the smoke cleared.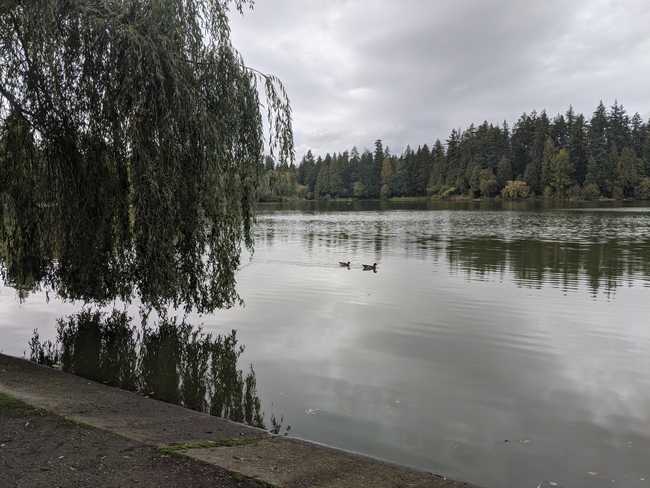 Two ducks in Lost Lagoon.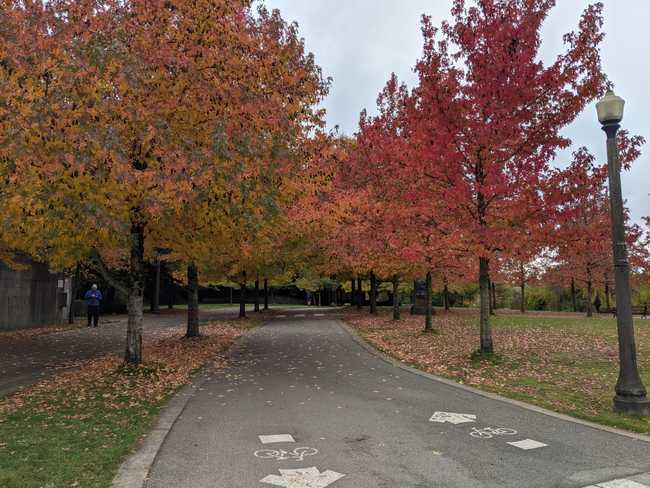 Fall in Stanley Park.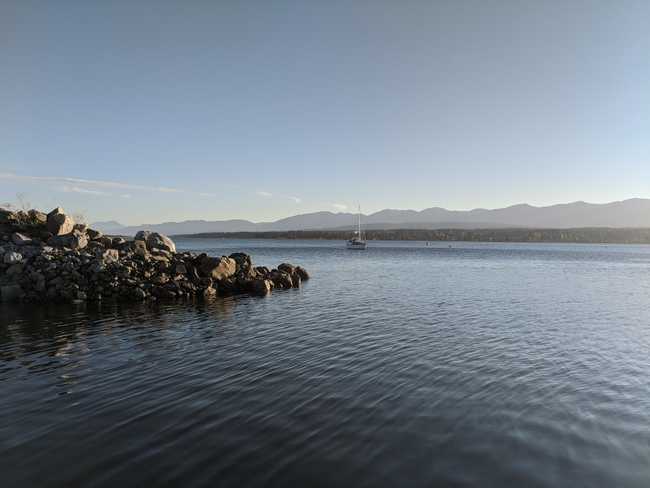 Comox Harbour.
---