Vaccinatedzors
Posted at October 13, 2021
There's a lot of talk on the internet about vaccines — did you know that the global elite created COVID-19 to infect the sheeple with 5G internet? I am pretty suspicious about all the people who want you to subscribe to their newsletters lately, I have to admit. And what's up with all those cookie alerts? I am sus.
That said, I got my shots. The BC government initially planned to vaccinate ages 18 to 59 starting in July. I didn't expect to be fully vaccinated until sometime this fall, but as the vaccines came in faster and faster, the schedule moved up. I got my first shot back in May, and the second in July.
Both my shots were the fancy new mRNA vaccines. They were administered at Canada Place, which is an awesome place to get stabbed. You get to wait out the fifteen minutes' waiting period underneath the sails, then go outside for that amazing Burrard Inlet selfie.
Shot number one left me with a sore shoulder for two days. Shot number two made me feel kinda drunk and hung over, and that went away by the next day. Otherwise, I've had no issues, and my internet speeds have been great.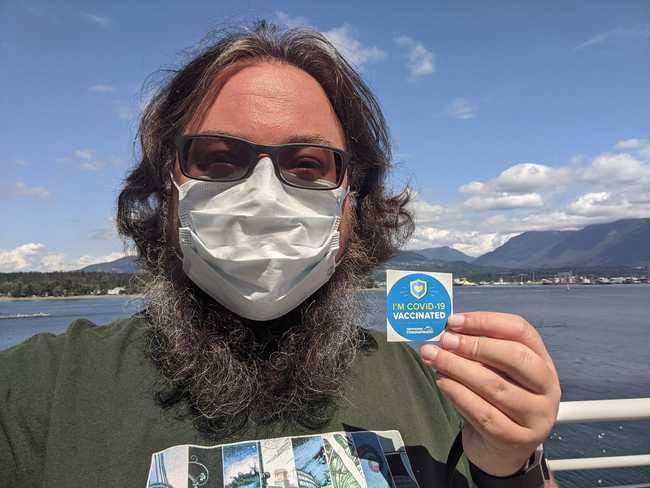 ---