Pirate Profile Picture
Posted on May 04, 2023
Categories: General — Tags: none
A friend got me a portrait of myself as a pirate for my birthday. I think it's pretty darn awesome.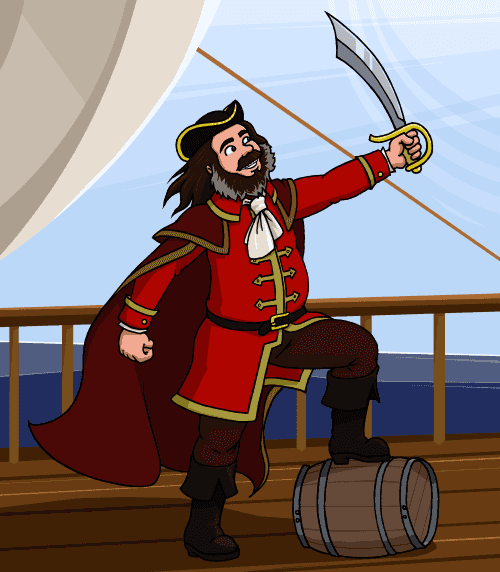 I love the expression. There's a cheery vibe to it that I hope I express in real life. Plus it's silly but recognizably "me", down to the long hair, the fuzzy beard, and the tricorn I bought in Venice ages ago.
Thanks to Mystic for commissioning it, and to Tailsteak for drawing it!
---