Men I Trust
Posted on May 05, 2023
Categories: General — Tags: none
I went to another concert! This time it was Men I Trust at the Orpheum, with opening act Kylie V. It was packed, and the crowd was positive and super supportive.
The Orpheum is a gorgeous venue. I went there for the first time a few years ago, and was shocked that something like this exists in Vancouver. There are chandeliers in the lobby. It's the sort of theatre I'd expect to find in an older city, but here it is.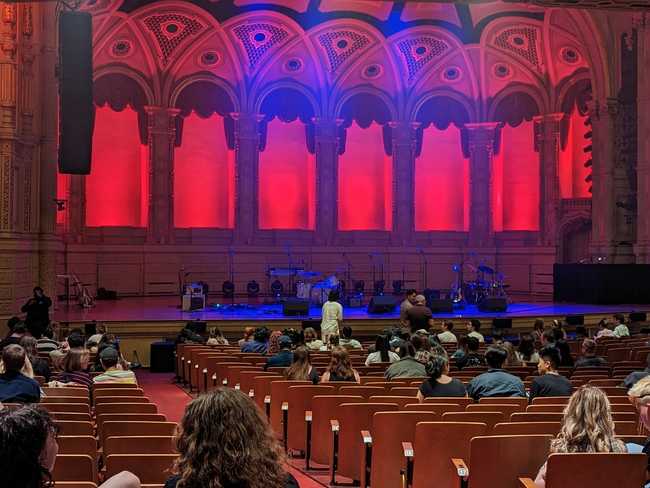 As for Kylie V, they did a good job! They're a great singer. I sampled some of their stuff on Bandcamp earlier, and it's a little more low key than my taste, but they did a good job.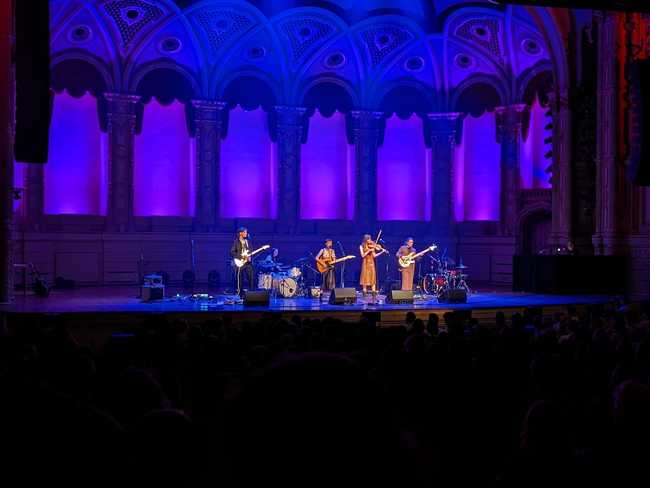 As for Men I Trust … can I just say that their bass player is the star of the band? About halfway through I started paying attention to the bass lines, and wow. The guitar solos were a little long IMO, but that's a nit pick. It was a strong performance. 😀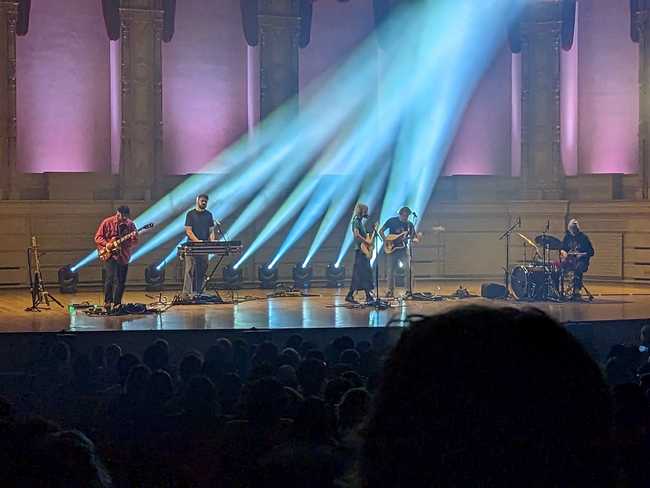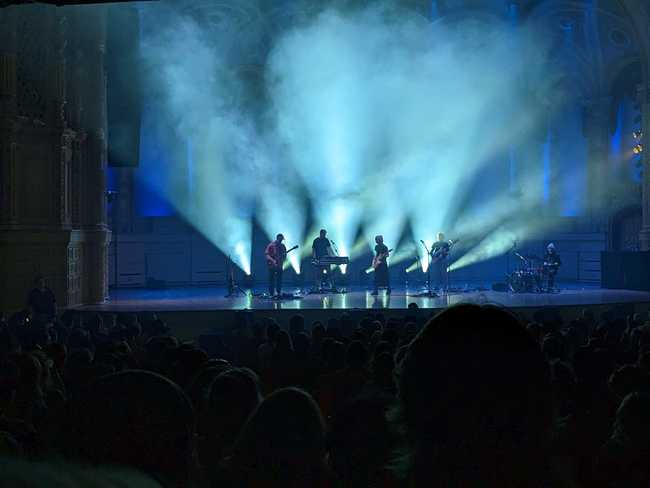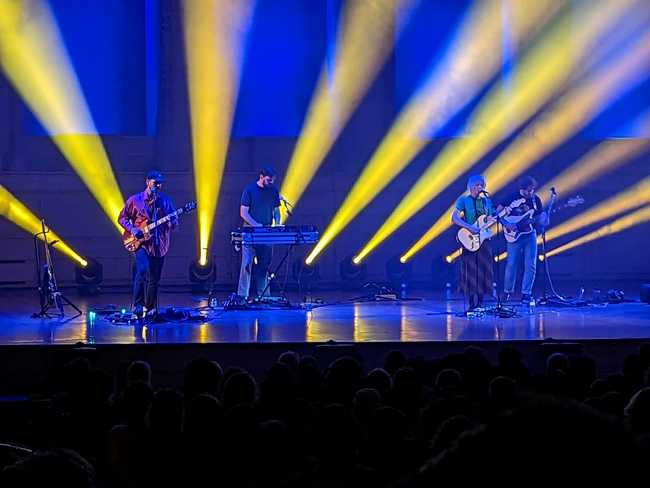 ---