Year in Review: 2022
Posted on February 01, 2023
Categories: Year in Review — Tags: none
Personal Deets
The COVID years continue.
At this point in the pandemic it comes down to what you consider an acceptable level of risk. My guiding principle is that I don't want to get anyone else sick. So I've been good at getting my shots, wearing a mask, all that stuff.
At the same time, things are opening up. The Critical Hit Show is at the Rio again. Concerts have resumed. I can … do things again.
So I've made compromises. I'll eat inside a restaurant, but infrequently, and I'll prefer takeaway or eating outside. Or I'll see a show, but I'll wear a mask unless I'm eating something. And I'll try to space things out, so I'll have a chance to realize if I'm sick instead of roaming around and infecting everyone.
That's the story of this year. I've done more than I have in ages, but COVID is still there, lurking in the background.
Travel
Comox and Tofino
I visited my parents for a bit, then we went to Tofino. It was my first time seeing that part of the Island in some twenty years.
Calgary
Then I visited Calgary for Easter. I spent some time with family, celebrated my birthday, and caught COVID. Huzzah! 🙃
Nova Scotia and P.E.I.
This was my first big trip since 2019. It was … good. The excuse was a tiny family reunion. My plan was to go early and spend some time in Halifax, then attend the reunion, and then travel around for another week before returning home.
Alas, COVID. The friend I was supposed to stay with in Halifax caught it, and we weren't able to meet. I avoided hanging out in the pubs because I didn't want to catch anything, but some relatives at the reunion got sick anyway. And I had to stay cautious afterward because (A) I'm not a monster, and (B) COVID restrictions meant that if I got sick, I wouldn't be able to fly home.
The whole experience was stressful. Ultimately, I bumped up my return flight. I wanted to be home and not worry about getting sick and being stuck on the other side of the country.
Events
Meeting my coworkers for drinks
… Yeah, that's not actually all that exciting. Except I saw people I hadn't seen since before the pandemic, and even met a new coworker.
The H.M.S. Pinafore
The Vancouver Opera put on a production of the Gilbert and Sullivan operetta. It was groovy.
Could Be Worse
This was a comedy show Eric Fell put together at the Havana Theatre. It's a panel show, with comedians telling stories and being funny and offering dubious advice. Huzzah!
VanCAF
It's back!
Hamilton
A friend had a spare ticket. The musical isn't as revolutionary now as it must've been back in 2015, but it's an entertaining show. I'm glad I went.
Khruangbin
My first concert in years. I wanted to buy their LP, but they didn't have any at the merch table.
Fortunately, opening act Men I Trust did. An excellent purchase.
The Celebration of Light
I live in the West End. It's more trouble to avoid the fireworks than to go see them.
But ye gods, there were so many people.
Kitsilano Pool
I've lived in Vancouver (mostly) since the mid 2000s, and I'd never been to this pool. It's great. It's extremely long and surprizingly deep. I haven't swam somewhere without being able to touch the bottom in years.
Vancouver Canadians
I don't particularly care about baseball, but it's fun to watch.
Dara O'Briain
At the Vogue Theatre. I was supposed to go to this back in 2020, but it was indefinitely delayed.
The Capilano Suspension Bridge
It's a tourist trap and overly expensive, but it's still fun. Maybe this time I'll actually use my pass and amortize the cost.
Car Free Vancouver
It's back!
Thanksgiving
Some friends hosted a big Thanksgiving dinner. It was a good night.
Dayglow
At the Commodore Ballroom. Good show!
Eerie Illusions
This was a Hallowe'en event at Burnaby Village Museum. I went last year, too, but forgot to add it to the write up.
Work Hallowe'en and Christmas parties
In person!
The ISS passed overhead
I saw a notice that it was passing over Vancouver on Mastodon, and headed out to see. It was night time, clear skies, and it passed directly overhead.
The Critical Hit Show
I love it so much. ❤️
East Van Panto: The Little Mermaid
Good fun as always. I think the audience is starting to understand panto conventions.
Media
I'm not great at keeping track of movies and TV shows, but here's what I have.
Movies
Everything Everywhere All At Once
I saw this in Halifax, knowing vaguely that it involved the multiverse. Amazing film.
Knives Out
I threw this on one evening so I'd have background noise while cooking. Instead I spent the next two hours rooted to the couch.
Knives Out: Glass Onion
I liked Knives Out more, but this was still pretty good. Janaelle Monae is a star.
Avatar: The Way of Water
Three hours is too long, and I wasn't much into the combat at the start. It got interesting when Jake Sully (protagonist of the first movie) took his family to live among the water Na'vi. I liked the teen drama, and it was gorgeous. James Cameron knows how to make a movie.
Kung Fu Panda 1, 2, and 3
I watched the first one ages ago and remembered it was good. I had low expectations for the sequels, but was pleasantly surprized. It's a solid trilogy.
Various Studio Ghibli joints
My Neighbour Totoro, Kiki's Delivery Service, Porco Rosso … Hayao Miyazaki also knows how to make a good movie.
Video games
The Outer Wilds
You're given a tiny space ship and asked to explore an intricate little solar system. Instead of gaining new abilities, you figure things out and slowly solve the various mysteries, all with the goal of figuring out how to stop the sun from going supernova. It's one of those games where I wish I could forget everything and play again from scratch.
The Case of the Golden Idol
A neat detective game. You're asked to solve a series of cases which tell a story from beginning to end. Each case is a moment in time — you can investigate who's there, what they're doing, what objects are around, and so on. It has some real Return of the Obra Dinn vibes.
The Cult of the Lamb
It's half rogue-like combat game and half town builder. The two parts complement each other surprizingly well.
Other
I bought a turntable
I inherited a bunch of records from my mom, and I've started building my own little collection.
Bunratty Mead
A coworker went to Ireland and brought me back a bottle. I was worried that it wouldn't live up to my memories, but it's so good. 😄
RPGs
My group was playing two different 5e campaigns for a while, but they both died. Now we're playing Mountain Home, a Forged in the Dark game about a colony of dwarves establishing a new home. I also got to play in a few Savage Worlds one shots (including a Savage Eberron game), and ran two of my own.
Summation
It was a decent year!
… You know, despite COVID.
Pictures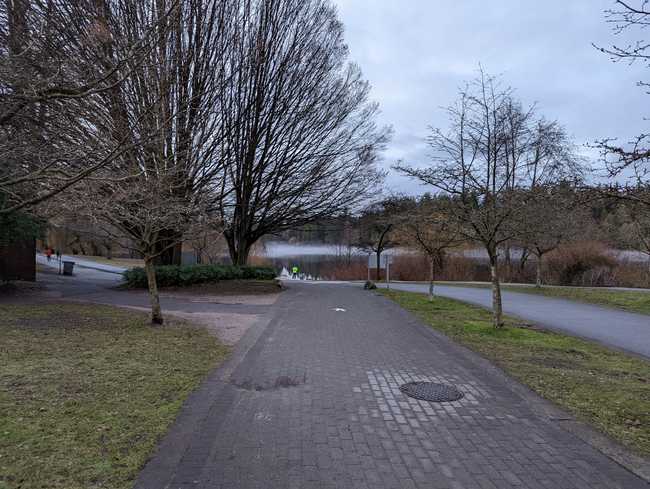 Winter in Vancouver.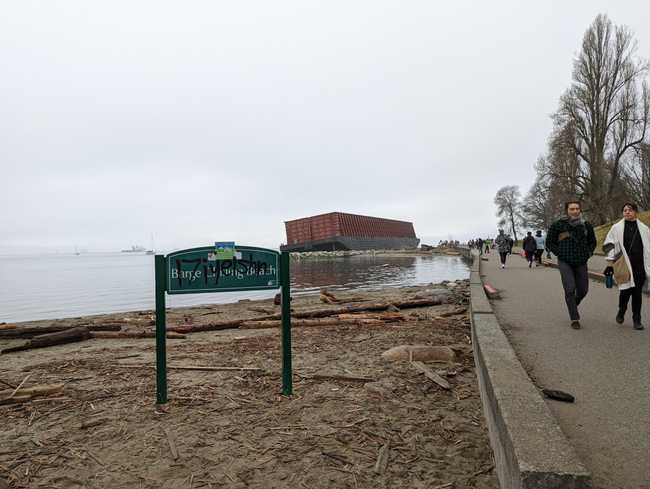 Barge Chilling Beach, AKA Í7iy̓el̓shn.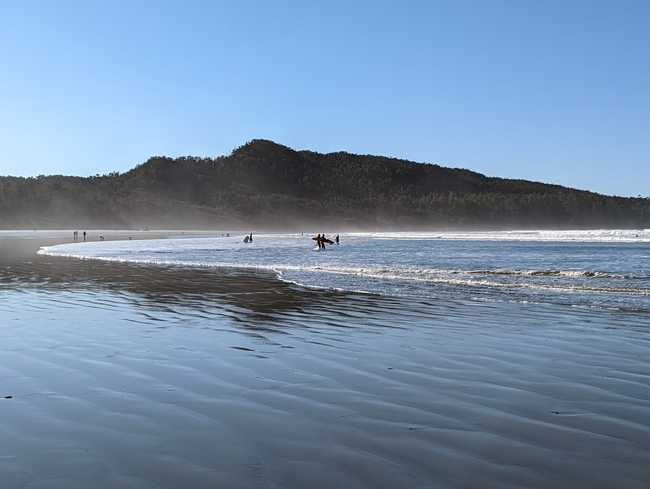 Cox Bay Beach, near Tofino.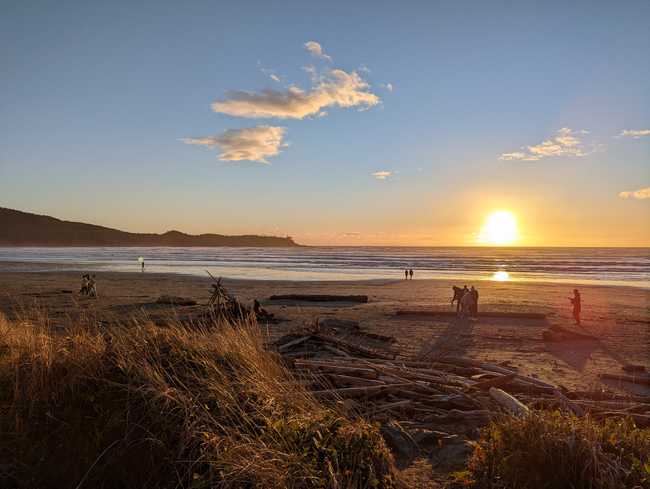 The sun setting over Cox Bay Beach.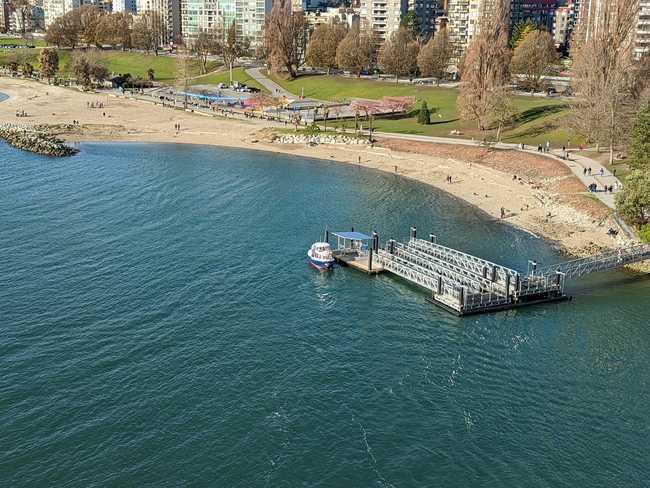 False Creek Ferries.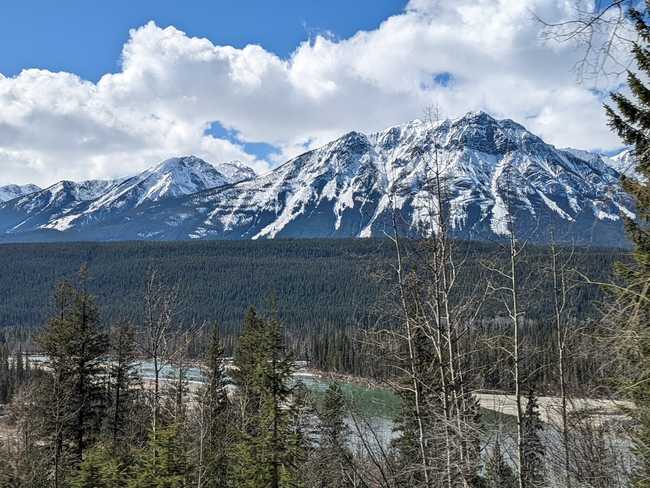 The Rocky Mountain Trench, north of Golden, BC.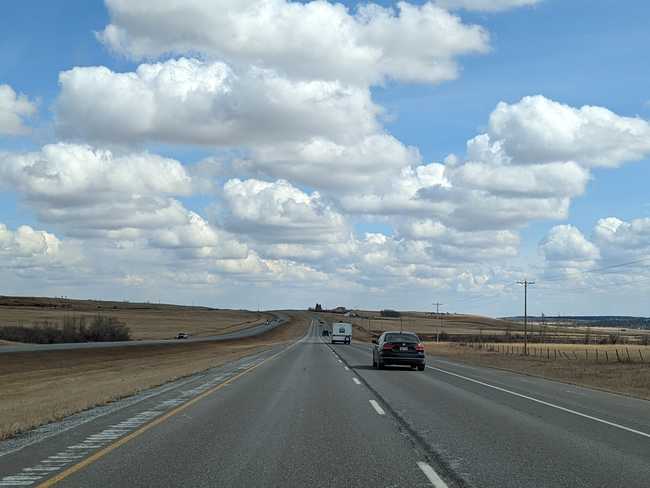 Zooming towards Calgary.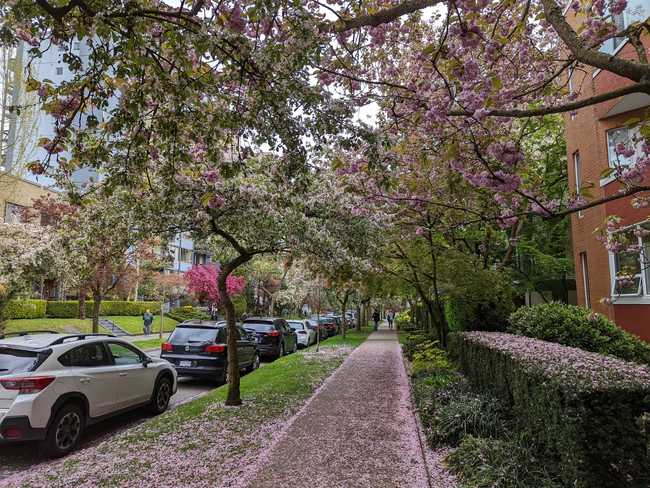 Springtime in Vancouver.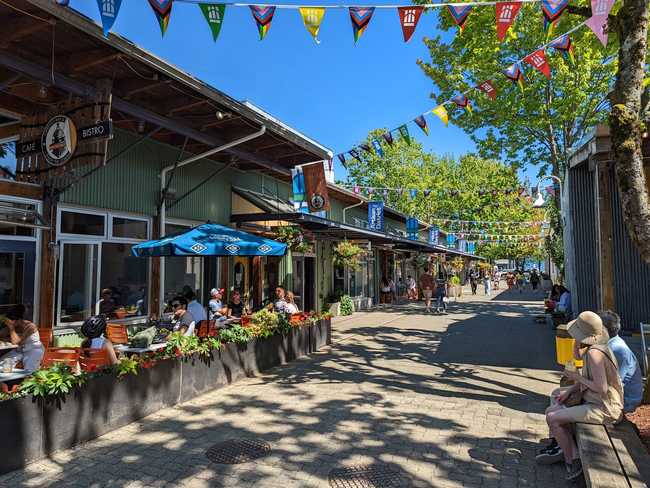 Railspur Alley, Granville Island.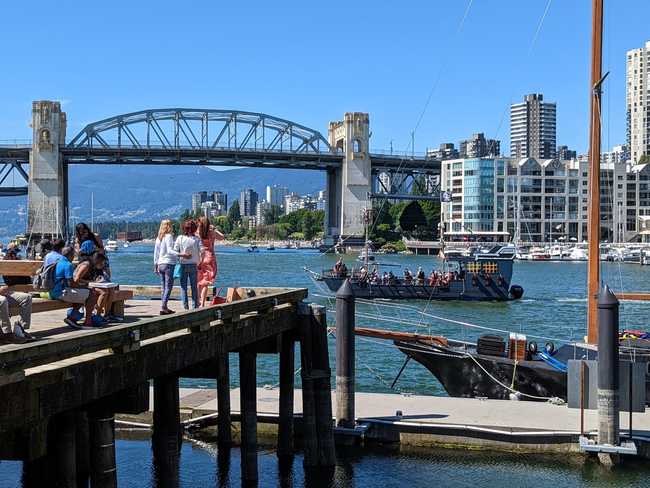 I love Granville Island so much.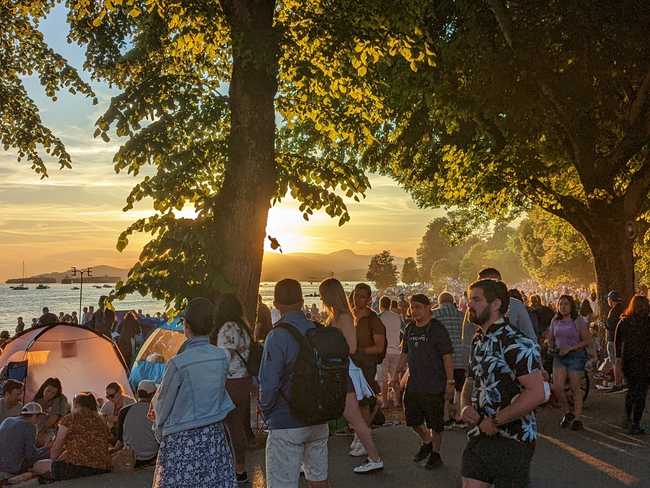 The Celebration of Lights, or the most people I've seen in one spot for a long, long time.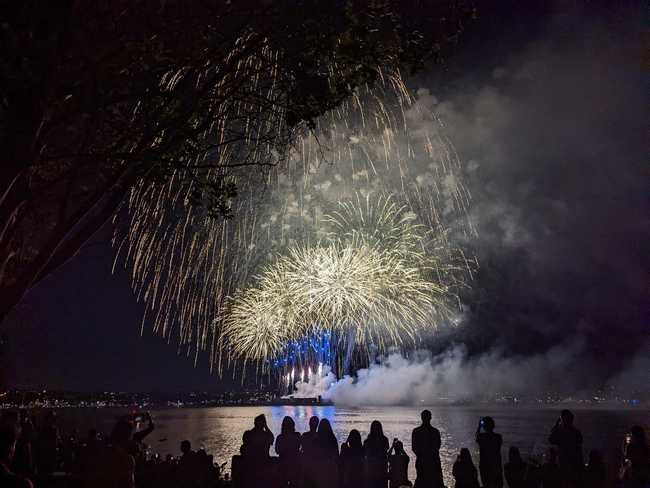 Fireworks.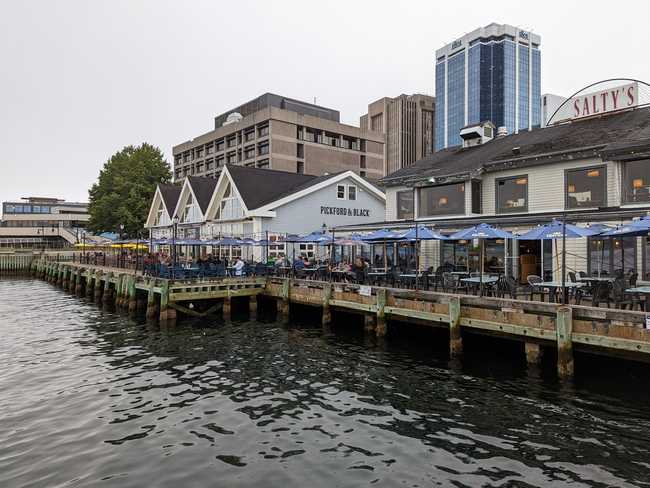 The Halifax Waterfront.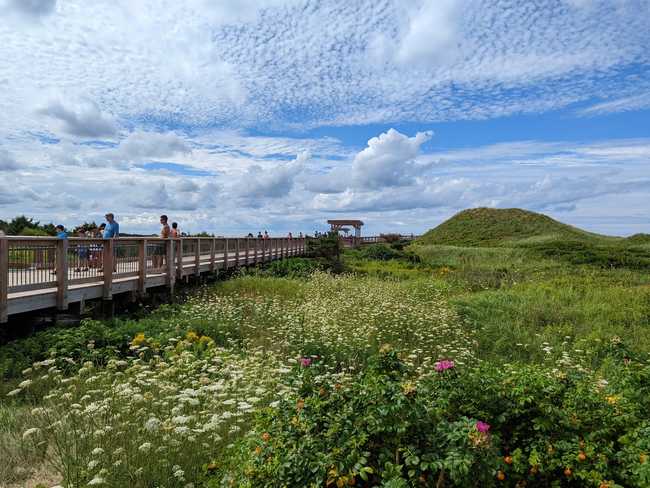 The boardwalk at Cavendish, heading over the dunes to the beach.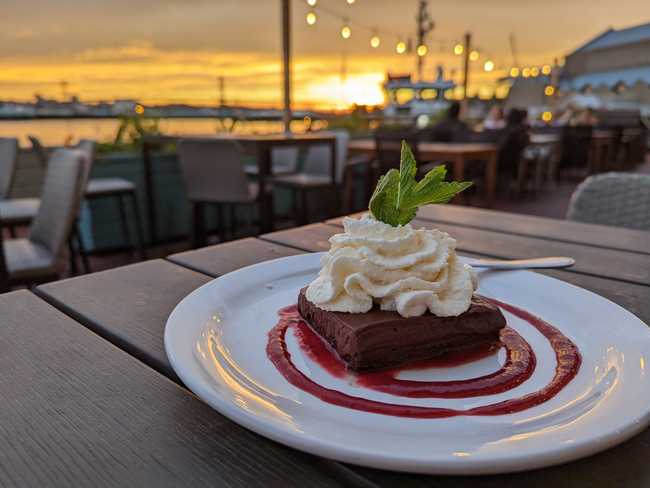 Dessert in Dartmouth.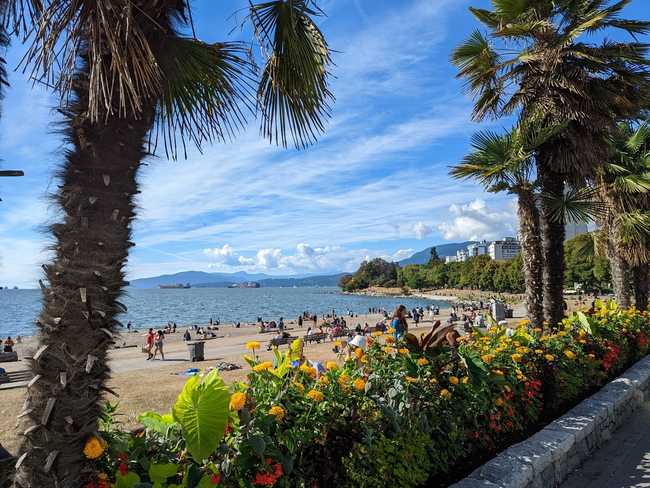 English Bay Beach.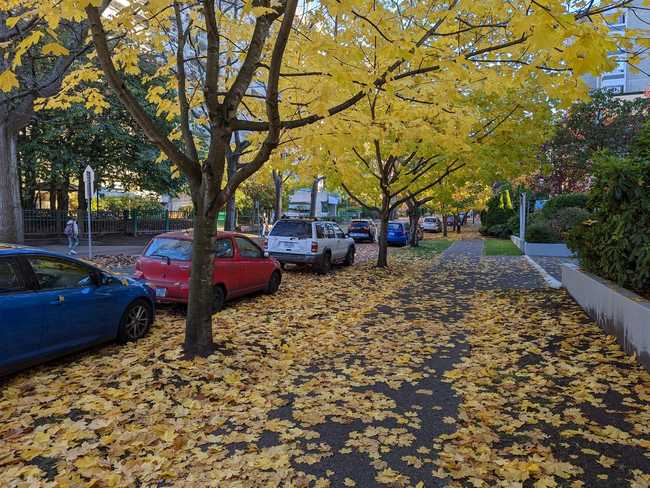 Vancouver in the fall.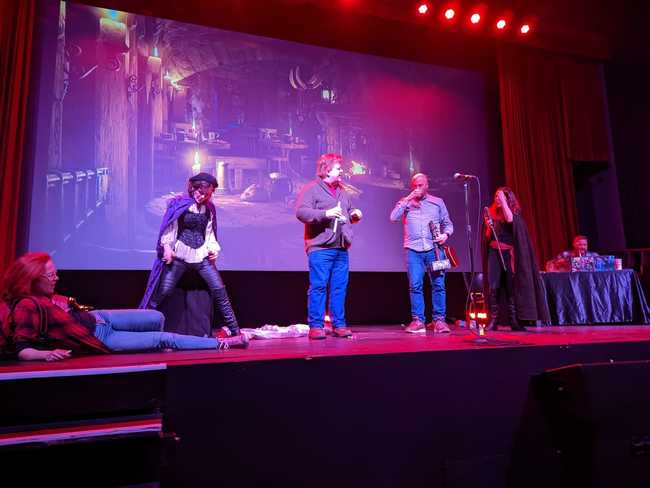 The Critical Hit Show at the Rio Theatre.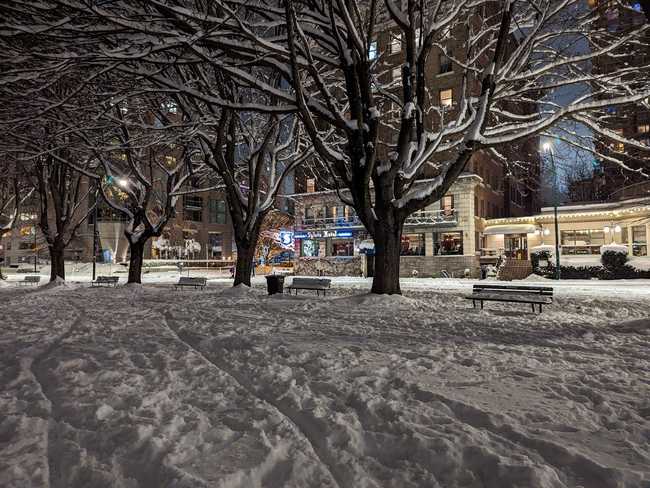 Vancouver in the winter.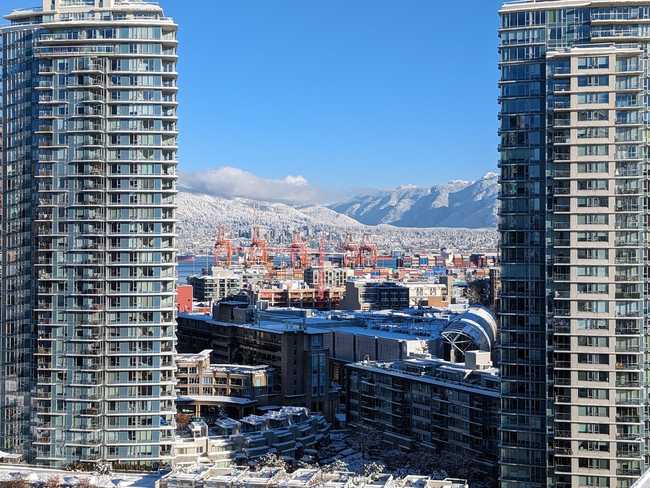 The view from … the office?!
---